"For all your automotive maintenance & repair needs"

Dorwart's Garage is a family owned and operated business providing professional and honest automotive services. We deliver quality car care to the people of Jacksonville, Swansboro, Morehead City, and surrounding areas. We understand how important your car is to you, so we treat each customer's vehicle as if it were our own.
---
Appointments required • No walk-ins available
Come visit us or call to schedule an appointment:
(910) 219-7892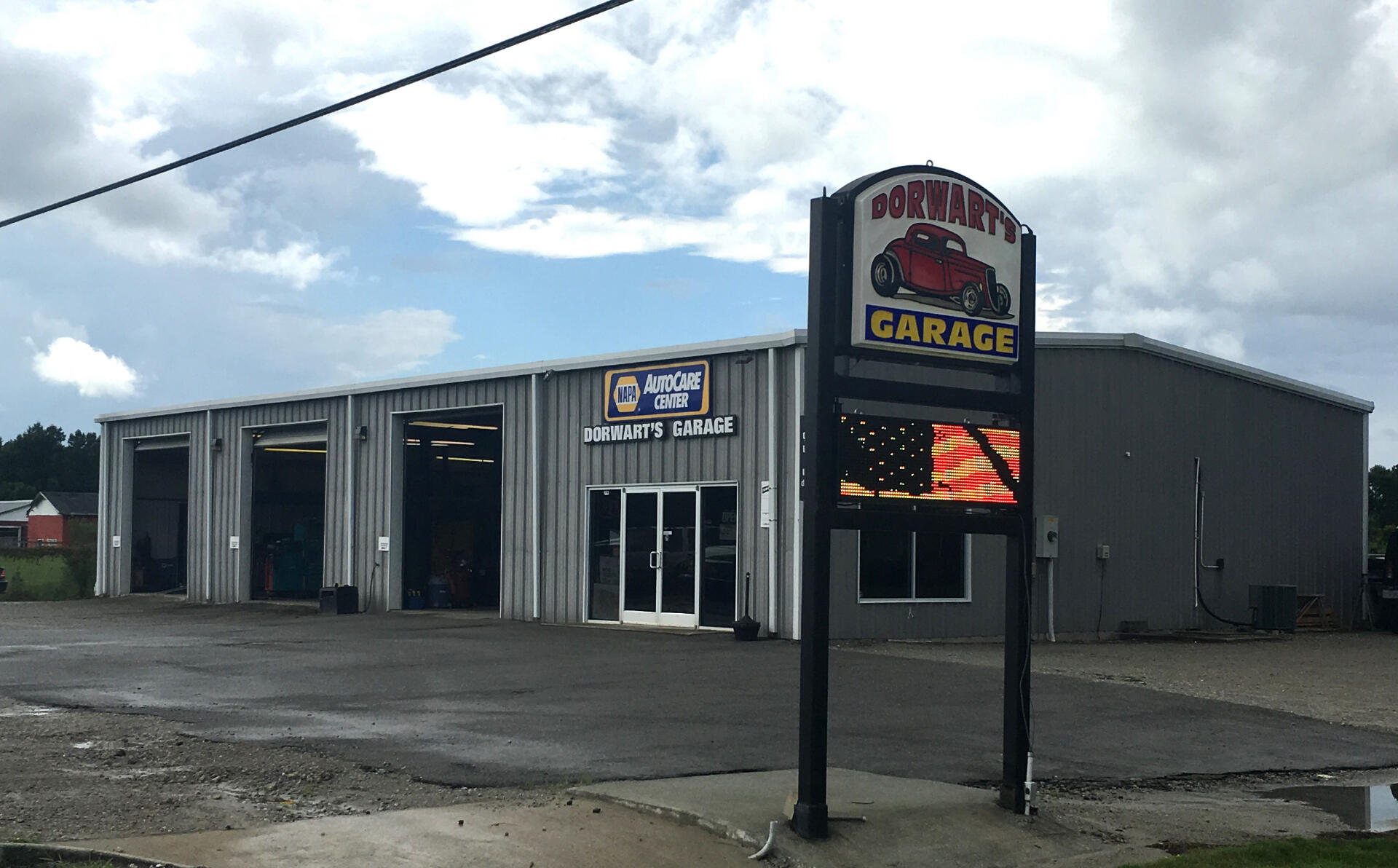 Official North Carolina
Safety & Emission Inspection Station

We are conveniently located within minutes of:Jacksonville/Camp Lejeune
Swansboro
Crystal Coast (Emerald Isle, Atlantic Beach)
Morehead City / Cape CarteretApproximately 1 mile from the intersection of NC Hwy 24 & Piney Green Rd
---
SYSTEM FLUSHES
featuring premium BG fluidsPREVENTATIVE MAINTENANCE
oil changes, tuneups, incremental services, & moreELECTRICAL
troubleshootingHEATING & AIR CONDITIONING
recharges & repairBRAKES
maintenance & repairEXHAUST
repair, kit installs, & custom complete systemsTIRES
mounting & balancing, rotations, plugs/patchesENGINE & TRANSMISSION
diagnostics & complete rebuildsALIGNMENTS
computerized 2 & 4 wheel& MUCH MOREFrom import to domestic, classic or luxury, we've got the expertise & equipment to handle them all.
---


---
We always offer a 15% MILITARY DISCOUNT!
All active and retired personnel, including spouses
(Valid identification required – excludes state inspections & tire sales)CURRENT SPECIAL
Complete Custom Exhaust Systems
Starting at $150
---